Committee Members
---
The Landscape Architects Technical Committee (LATC) was created pursuant to Assembly Bill (AB) 1546, which became effective January 1, 1998. The Committee was statutorily established under the jurisdiction of the California Architects Board (Board). Its purpose is to act in an advisory capacity to the Board on examination and other matters pertaining to the regulation of the practice of landscape architecture in California.
The five-member committee consists of technical experts who are licensed to practice landscape architecture in this state. Under the provisions of AB 1546, the Governor appoints three of the members, one is appointed by the Senate Committee on Rules, and one is appointed by the Speaker of the Assembly.
The Department of Consumer Affairs maintains a webpage where existing members can access resources and the requirements of their membership. In addition, interested applicants can research vacancies and apply for membership in a Consumer Affairs entity.
Committee Chair

| Senate Rules Committee Appointee |

Landscape Architect

Member
Jon S. Wreschinsky is currently the Committee Chair, appointed by the Senate Rules Committee in February 2019. Mr. Wreschinsky has been a licensed landscape architect since 1990 and is currently employed as a facilities planner with San Diego Unified School District. He has extensive experience in both public & private sector roles addressing planning & design issues throughout the United States and international community. He has been an Adjunct Professor at Cuyamaca College and the New School of Architecture and Design in San Diego, where he has taught courses on sustainable landscape design and construction, and community and ecology. Mr. Wreschinsky has been a member of the American Society of Landscape Architects (ASLA) since 1989, serving in many positions at the chapter, state and national levels, including President of both the Northern California & San Diego Chapters, and President of the California Council of ASLA. Jon is currently serving on ASLA National's Policy Committee. He is a graduate of California Polytechnic University, Pomona's Master of Landscape Architecture Program. He has a Bachelor of Science Degree in Geography from UC-Riverside, and holds a professional certification in Sustainable Business Practices from UC San Diego Extension.
His term expires June 1, 2022.
Committee Vice Chair

| Governor Appointee |

Landscape Architect

Member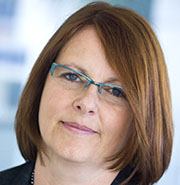 Pamela S. Brief is currently the Committee Vice Chair, was appointed by Governor Newsom on October 22, 2020.  Pamela holds a Bachelor of Science Degree in Landscape Architecture with a Minor in Business from Ohio State University.  She is a licensed landscape architect and President/Founder of Pamela Studios Inc. Pamela currently focuses on projects in the Southern California area.  Her prior experience included award-winning domestic and international projects with POD, Emmet Wemple & Associates, The Jerde Partnership, and Walt Disney Imagineering. Her designs engage, educate, and optimize the visitor experience while preserving and improving the health of the local environment and community. An accomplished designer, manager and collaborator, Pamela enjoys mentoring students and emerging professionals. Pamela has served as the President of American Society of Landscape Architects (ASLA) SoCal for 2 years. Prior to taking on the role of Chapter President, she served in the role of Programs Chair, as well as the Chair of the Quality of Life Design Awards in 2018. She enjoys volunteering and advocating on behalf of her profession, and the public. A member of the ASLA since 1996, Pamela is also a member of the American Institute of Architects-Los Angeles, Association of Women in Architecture, Commercial Real Estate Women Los Angeles and Friends of the Los Angeles River.
Her term expires on June 1, 2024.
Committee Member

| Governor Appointee |

Landscape Architect

Member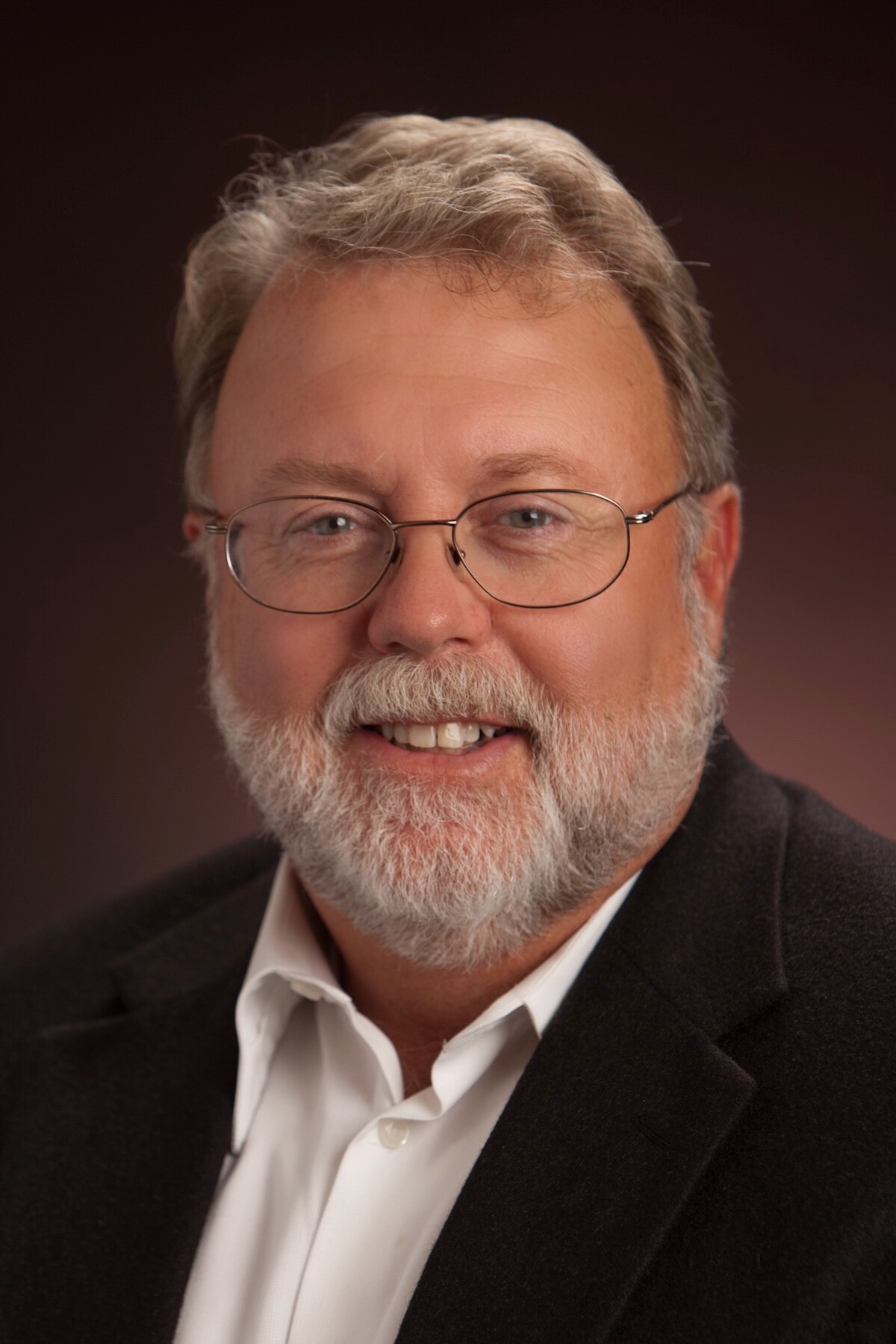 Andrew C. N. Bowden was appointed by Governor Newsom on January 29, 2020 after having previously served as an LATC member from 2012-2019 as a gubernatorial appointee under the Brown Administration and from 2007-2010 as a gubernatorial appointee under the Schwarzenegger administration. Mr. Bowden has been a licensed landscape architect since 1979. He has worked at Land Concern, LTD since 1976, serving as Principal / Landscape Architect since 2000. His innovative design solutions have been reflected in a variety of noteworthy projects ranging from large scale master planned residential communities, parks, and swim/recreation facilities, to both high and low density residential neighborhoods and senior housing/assisted living developments. He is a two time past Chapter President of the Southern California Chapter of the American Society of Landscape Architects as well as a past Chapter Trustee, serving two consecutive terms, and was elevated to the status of Fellow of the Society in 2018 for his service to the profession. He is the immediate past Chair of the UCLA Landscape Architecture Program Guidance Committee as well as a member of the Board of Directors of the California Landscape Architectural Student Scholarship Fund (CLASS Fund). Mr. Bowden earned an Associate of Science in Nursery and Landscape Technology from San Diego Mesa College in 1974 and a Bachelor of Science in Landscape Architecture from California State Polytechnic University, Pomona in 1977.
His term expires on June 1, 2023.
Committee Member

| Assembly Appointee |

Landscape Architect

Member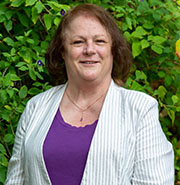 Susan M. Landry is currently a Committee Member, appointed by the Speaker of the Assembly in May 2018. As a landscape architect, she specializes in Public Projects, working with various constituents to develop innovative design solution. Her clients, in part, include: Cities of San Jose, Morgan Hill, and Milpitas; County of Santa Clara, Local School Districts, Santa Clara University, Santa Clara Valley Water District, and the Monterey Bay Aquarium. She is the sole proprietor of Environmental Edges, a landscape architecture firm in Campbell. Her emphasis is on the wise and equitable use of our diminishing resources, creating projects that foster healthy environments with creative design solutions representative of diverse interests and viewpoints. Her outdoor environments include parks, playgrounds, schools, colleges, universities, creek trails, habitat restorations and transit corridors. Susan resides in Campbell in the heart of Silicon Valley. Active in her community, she is very concerned about the future and the quality of life. She felt her career and work experience might help by becoming a member of the Campbell City Council which is tasked with crafting sensible and sustainable growth, maintaining fiscal stability, while retaining a cherished small-town charm. Susan was elected to the City Council in 2016 and is currently Mayor. In this role she serves as the Chair of Santa Clara County's Recycling and Waste Reduction Committee and is a member of Santa Clara County Water District's Policy Advisory Committee. Susan holds a BSLA from California Poly Pomona, 1985.
Her term expires June 1, 2022.
Committee Member

| Governor Appointee |

Landscape Architect

Member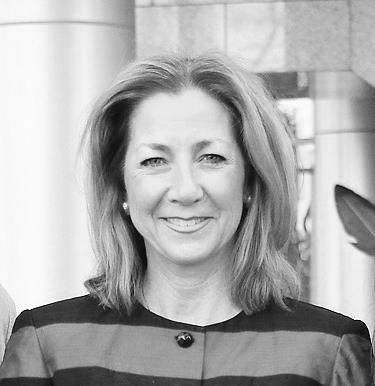 Patricia M. Trauth is currently a Committee Member and was appointed by Governor Brown on June 5, 2015. She is an Associate Principal for RICK Engineering and manages the landscape architecture business line throughout their ten offices in the west. She joined RICK Engineering in February, 2016. As a licensed landscape architect in California, a certified planner and a LEED accredited professional, she has planned and designed numerous public projects throughout Southern California and the Denver region. Her projects have received awards from organizations including ASLA, CMAA, ASCE, APWA, ULI, APA and NAVFAC. Ms. Trauth was the President of the San Diego Chapter of American Society of Landscape Architects in 2014 and has been actively involved in the organization for a number of years including two terms as Vice President. She has also served on the board of the South County Economic Development Council and remains an active member in the organization and was the Statewide President of California Women in Environmental Design. Ms. Trauth has taught landscape architecture at San Diego State University, the NewSchool of Architecture & Design, and Mesa Community College. Ms. Trauth graduated from Bowling Green State University with a Bachelor of Fine Arts in Design and a Bachelor of Science in Education in 1979. She has a Master of Landscape Architecture from the University of Arizona which she acquired in 1987.
She was reappointed and her term will expire on June 1, 2022.